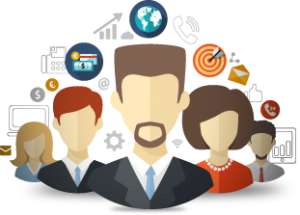 Customer Services
Our customer services team work tirelessly through the days and nights for us to establish ever lasting relationship with our customers. The high percentage of our returning customers is a reflection of the efficiency and excellent of our customer services team. At AAG Halal Food, we believe in communication to establish strong relationships with our partners and customers. Being responsive and supportive is absolutely crucial in the food and beverages industry, and therefore we have designed our customer services systems to align with the needs of the advanced communication technologies. If you have any questions regarding our operations, products or services; please do not hesitate to contact a member of our customer services team.
Quality Assurance
At AAG Enterprises, we have given each employee the power to conduct quality assurance audits in the field. The importance of safety culture in the food and beverages industry can never be overlooked and so our quality assurance team is fully responsible for managing the safety standards and quality of all halal food products we import to the Japan market.  At A.A.G Enterprises, we have designed our safety and quality policies to be in line with the requirements of the regulatory authorities.
Import
Our import managers are responsible for managing all aspects of import shipments including forecasting of volumes, inventory management, supervision of import analysts, alignment with regulatory and QC audits, verification of pickup and shipment, review and approval of export paperwork, overseas container shipments, review and approval of necessary import paperwork, coordination of trucks and communication with senior leadership at AAG Halal Foods Japan.
Delivery
Our delivery team is responsible to make sure that your order is delivered to the main entrance of your delivery address. AAG Halal Food delivery managers oversee delivery of our products to your address in Japan, and are responsible for evaluating customer feedback to improve our delivery processes, monitoring employees and ensuring consistently high service performance.
Complaint Handling
All our employees are trained to effectively deal with any complaints. In the likely event when you are unsatisfied with the products delivered to you or our services, our complaint handling managers will respond to your inquiry in a timely manner rather than making excuses or assigning blames. At AAG Halal Food, we learn from your experiences to bring about improvements to our processes. We would love to hear from you if you have suggestions or feedback for improvements.