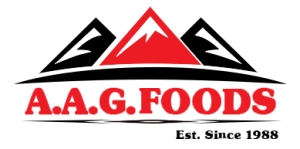 Welcome to A.A.G Enterprises, the Japan's leading Halal Food Supplier. Here you find an overview of our services and the history of the company.
We take pride to state that we are the pioneers of Halal Food business in Japan. Since 1988, we have served customers throughout Japan to establish ourselves as the foremost Halal Food whole sellers and retailers. Finding halal food back then was not easy. Availability of halal meat, Asian spices, canned food & juices and pulses was scarce at that time. Since 1998, the demand of halal food products is steadily growing in Japan, and therefore we have focused our efforts to meet the needs of our customers.
At A.A.G Enterprises, we import and sell high quality Halal Beef, Sheep, Mutton and Chicken products, and have also created a unique capacity for a range of Asian beans, pulses, spices, can foods and juices. We are committed to serve hygienically certified best quality food products to our customer base in Japan. For that we perform extensive research on Halal Food products from all around the world and handpick only high quality food products that satisfy our strict quality standards.
Our supplying partners are based in various part of the world including Australia, France, New Zealand, Saudi Arabia, Malaysia, Brazil, U.S.A, UAE, India, and Pakistan; helping us to address the aim to serve our customers with Halal food which is 100% in accordance with Islamic dietary regulations and laws. This is achieved by our quality control staff by visiting the manufacturing facilities before importing the products to Japan.
Finally, we are proud to state that A.A.G Enterprises today is a key player in the Japanese Halal Food industry and also playing a pivotal role in building a better image of Muslim community in Japan. Exploring much wider market for Halal products in Japan is our dreaming goal and we will do everything we can to achieve that target.